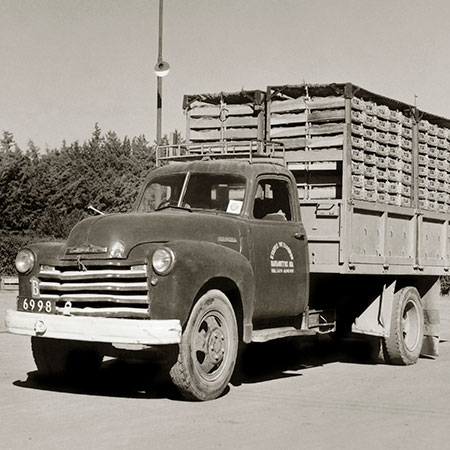 The farm was created in 1936 by the Lanitis family. The Lanitis Group of Companies has a history dating back as far as 1896, when the family left the village of Lania, in the foothills of the Limassol district, to come to the town trading wine products and raisins.
The Group over the years has expanded into one of the largest and most prestigious business organisations in Cyprus, involved in agriculture, trading & commodities, tourism & travel, hotels, transport, leisure & entertainment, restaurants, golf, marinas, energy, construction & property development.
Over a period of more than half a century the farm produce has changed a number of times. In the 30s it began with Olive trees, vegetables and aromatic plants, while at the same time produced honey and milk products from a large herd of sheep and goats. In the 50s it changed to vineyards becoming one of the largest local exporters of table grapes to the United Kingdom. From the 60s until the present time the Farm is devoted to citrus production.
The founder of Lanitis Farm Ltd was N.P. Lanitis, a nature lover, who often said: "Trees are still working while we are sleeping."
His words are engraved underneath his statue, at the entrance of the farm offices.
Today, Lanitis Farm Ltd is also the major shareholder of Heaven's Garden Waterpark Ltd (owners of Fasouri Watermania Waterpark and Ktima Laniti), and Lanitis Golf Public Co. Ltd which will be developing Limassol Greens Golf Resort, a fully integrated golf and real estate project on the site of its existing citrus plantations.