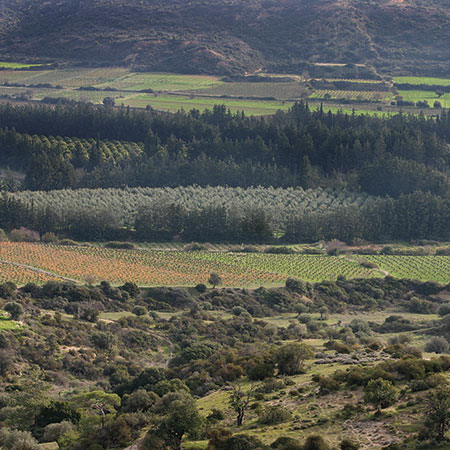 The farm was established in 1936 by the Lanitis family. It is situated 10km west of the town of Limassol and is one of the largest private citrus and olive producers on the island, covering 3,800,000 m2 of land.
Over a period of more than half a century the farm produce has changed a number of times. In the 30s it begun with Olive trees, vegetables and aromatic plants, while at the same time produced honey and milk products from a large herd of sheep and goats. In the 50s it changed to vineyards becoming one of the largest local exporters of table grapes to the United Kingdom. Since the 60s until the present time the Farm is devoted to citrus production. Namely, plantations of Grapefruit (Marsh Seedless and Star Ruby), Novas (Santinas), Valencia Oranges and Mandora stretched over 1,000,000m2. The annual citrus production reaches 4,000 tons.
Thorough, strict quality control of the products grown has made the name "Lanitis" synonymous with excellence. All citrus fruits grown by the company carry the GLOBAL-GAP CERTIFICATE.
LANITIS Farm's produce is marked under the LAFAL trademark for class I category of citrus. LAFAL is the most famous brand for supermarket buyers in the U.K. and throughout Europe.
The success of Lanitis Farm Ltd is the result of applying the very latest technology and methods in growing of citrus, always offering the best product the consumer can buy.
 Lanitis Olive Groves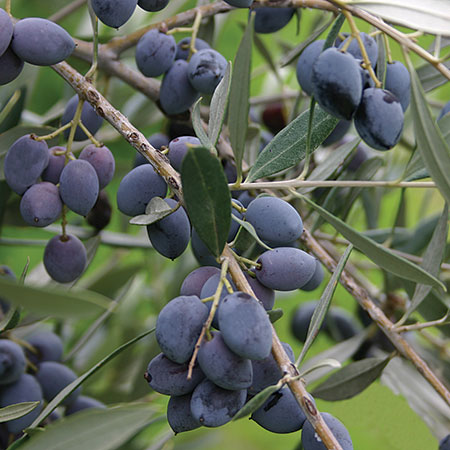 The olive tree is native to the Mediterranean basin; wild olives were collected as far back as 10.000 years ago. Over 5.000 years ago oil was being extracted from olives in the Eastern Mediterranean; the earliest surviving olive oil amphorae dates to 3.500 B.C.-an Early Minoan find.
Lanitis Farm has been cultivating olive trees since the 1930s; always with quality as a priority. The grove is situated at the "Alectora" village North West of Limassol, where the microclimate is ideal for the trees. 7500 trees are grown on an area of 235,000 m2.
The product is rated as Organic Extra Virgin Olive Oil (with an acidity of 0.25-0.4).
The olive trees are of the Cypriot and "Koroneiki" variety which is deemed to be the best for an excellent product. The grove is situated at the "Alectora" village North West of Limassol, where the microclimate is ideal for the trees. The annual olive production is approximately 220 tons, with 40 tons of olive oil production.
DOWNLOAD BROCHURE (English | Greek)